AwardWallet
business interface
lets you track reward programs for a large number of users. Travel companies, concierge services and reward booking services use this interface. It has a reward-booking queue that is designed for travel agents to have all the data they need to book reward tickets.
It's as easy as:
1.

Join AwardWallet for free and add your reward programs.

2.

Let AwardWallet track and monitor your reward programs and itineraries for you

3.

Get notified when your balances change and before your points expire.
Check out our blog!
Save Up To 7,500 Miles on American Airlines Awards (January 2020)
American Airlines Reduced Mileage Awards are discounted award tickets to and from select destinations. Eligible Citi and Barclays American Airlines cardholders can get up to 7,500 miles off a round trip ticket by taking advantage of this great offer. Eligible destinations change monthly, so be sure to check before booking an American flight within the U.S. and Canada.
Join our Facebook community
AwardWallet in the media
It is, quite simply, a game changer. It's a free, uncomplicated Web site that keeps all your mile balances, all your account numbers and all your passwords on one screen.
The New York Times
I decided the service that best met my needs was AwardWallet, so I'm going to stick with it!
Los Angeles Times
ROBUST. SCALABLE. EASY TO USE.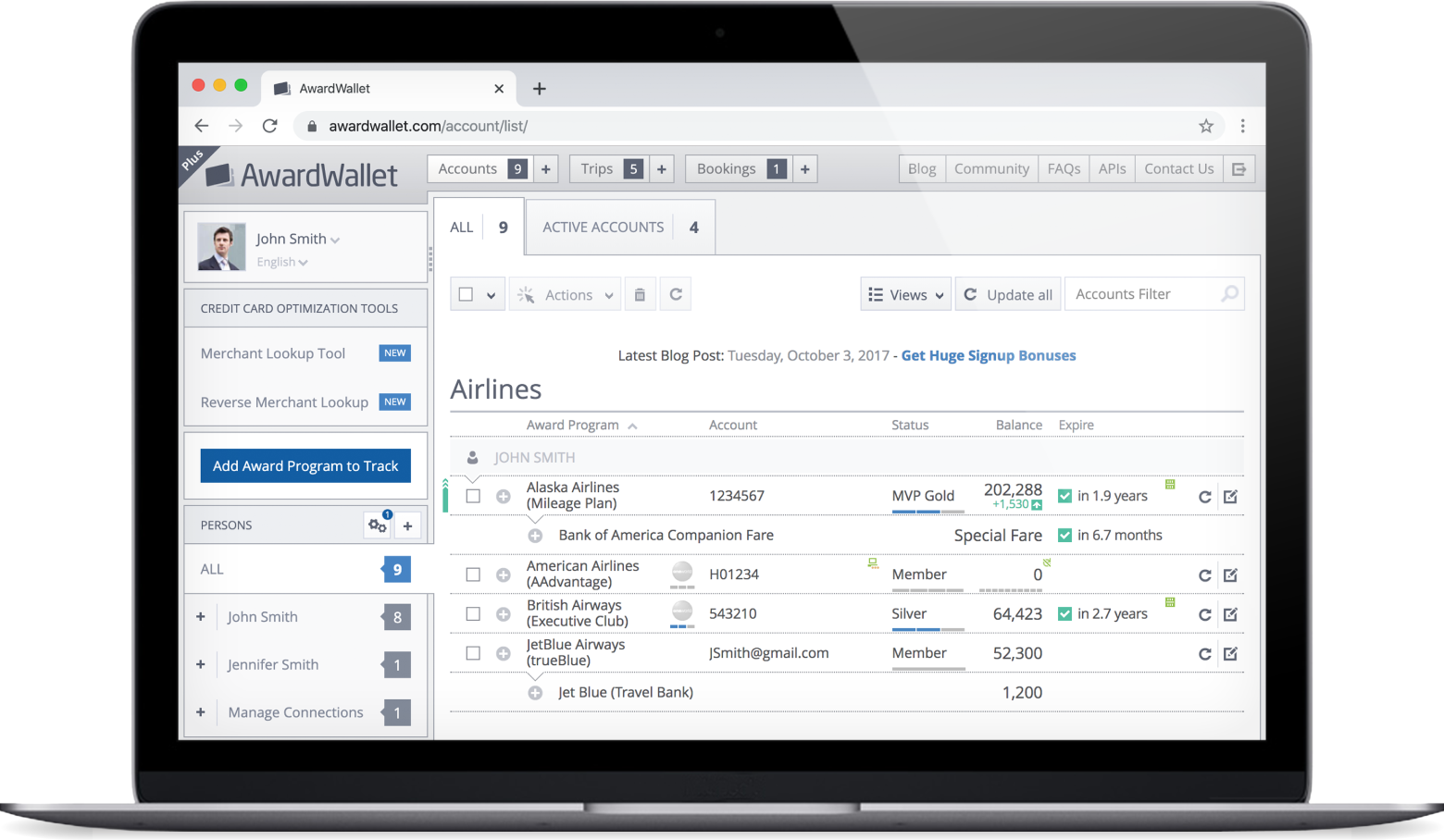 Introductory video