AwardWallet
企業界面
允許您為許多用戶跟蹤獎勵計劃。旅遊公司,禮賓服務和獎勵訂艙服務使用此界面。這是專為旅行社設計,可提供他們預訂獎勵機票的所有資料的獎勵預訂序列。
簡而言之,它:
1.

免費加入 AwardWallet 並添加您的獎勵計劃。

2.

讓 AwardWallet 為您追蹤和監視您的獎勵計劃和旅程

3.

當您的餘額發生變化和在您的積分到期前獲得通知。
Check out our blog!
Offers Ending Tomorrow (According to Southwest Website)
According to the Southwest website, tomorrow (October 16th) will be the last day for multiple, higher-than-normal offers on the Southwest co-brand credit cards. Although not all the offers are an all-time best, the timing is perfect to leverage these welcome bonuses to earn the Southwest Companion Pass for 2020 and 2021.
Join our Facebook community
AwardWallet in the media
It is, quite simply, a game changer. It's a free, uncomplicated Web site that keeps all your mile balances, all your account numbers and all your passwords on one screen.
The New York Times
I decided the service that best met my needs was AwardWallet, so I'm going to stick with it!
Los Angeles Times
健全。可擴充。易於使用。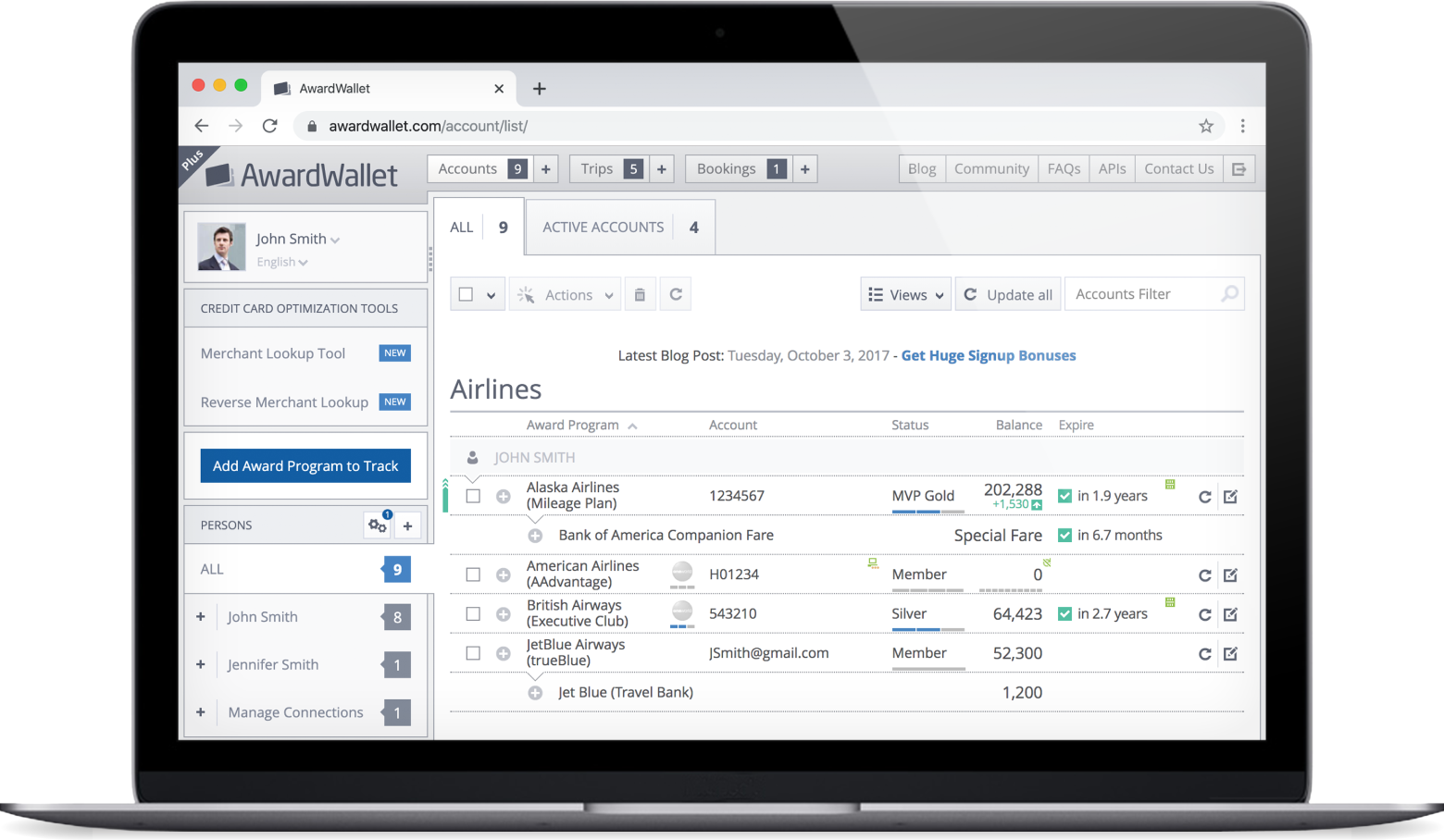 介紹影片