AwardWallet
企業界面
允許您為許多用戶跟蹤獎勵計劃。旅遊公司,禮賓服務和獎勵訂艙服務使用此界面。這是專為旅行社設計,可提供他們預訂獎勵機票的所有資料的獎勵預訂序列。
簡而言之,它:
1.

免費加入 AwardWallet 並添加您的獎勵計劃。

2.

讓 AwardWallet 為您追蹤和監視您的獎勵計劃和旅程

3.

當您的餘額發生變化和在您的積分到期前獲得通知。
Check out our blog!
Transfer Capital One Miles to Flying Blue with a 20% Bonus
Capital One has announced its second transfer bonus promotion to Air France/KLM Flying Blue this year. Through November 30, 2019, you can receive a 20% bonus when you transfer Capital One Miles to Flying Blue, which is an improved ratio of 1,000:900.
Join our Facebook community
AwardWallet in the media
It is, quite simply, a game changer. It's a free, uncomplicated Web site that keeps all your mile balances, all your account numbers and all your passwords on one screen.
The New York Times
I decided the service that best met my needs was AwardWallet, so I'm going to stick with it!
Los Angeles Times
健全。可擴充。易於使用。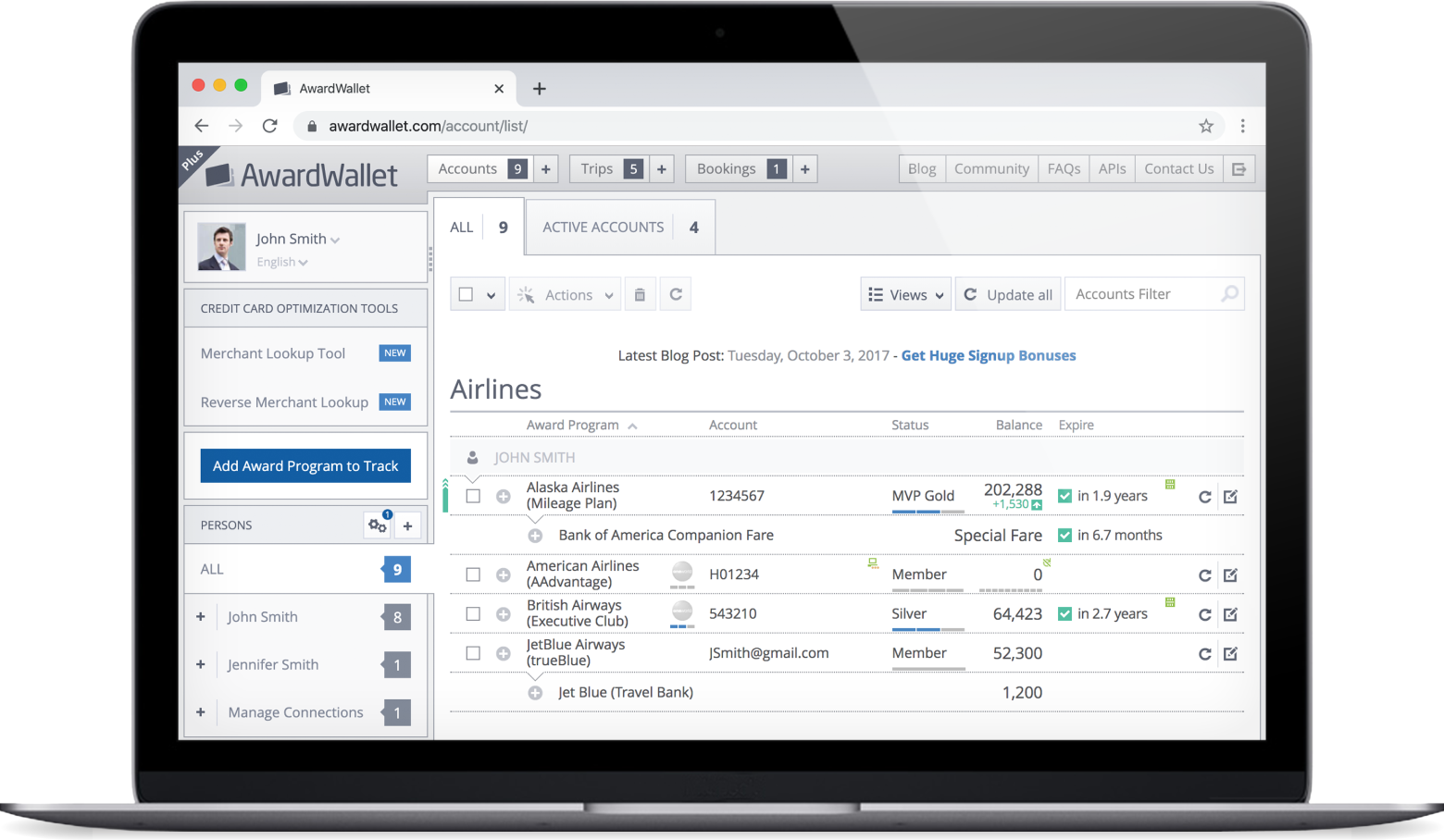 介紹影片