AwardWallet
企业界面
让您跟踪大量用户的奖励计划。旅行社、礼宾服务和奖励预定服务使用这一界面。它包括一个奖励预定队列,可以为旅行社提供预定奖励票所需的所有信息。
这非常容易:
1.

免费加入AwardWallet并添加您的奖励计划。

2.

让AwardWallet为您跟踪并监视您的奖励计划和行程

3.

在您的余额发生变动和您的积分过期之前得到通知。
Check out our blog!
KLM Business Class Review - Boeing 747-400 Combi
What makes a great business class experience? I think a smooth check-in, nice lounge, great seats, tasty food, plenty of entertainment options and great wine! Check out my review of the KLM new business-class experience from Amsterdam to New York on the Boeing 747-400 Combi.
Join our Facebook community
AwardWallet in the media
It is, quite simply, a game changer. It's a free, uncomplicated Web site that keeps all your mile balances, all your account numbers and all your passwords on one screen.
The New York Times
I decided the service that best met my needs was AwardWallet, so I'm going to stick with it!
Los Angeles Times
强健。可扩展。易于使用。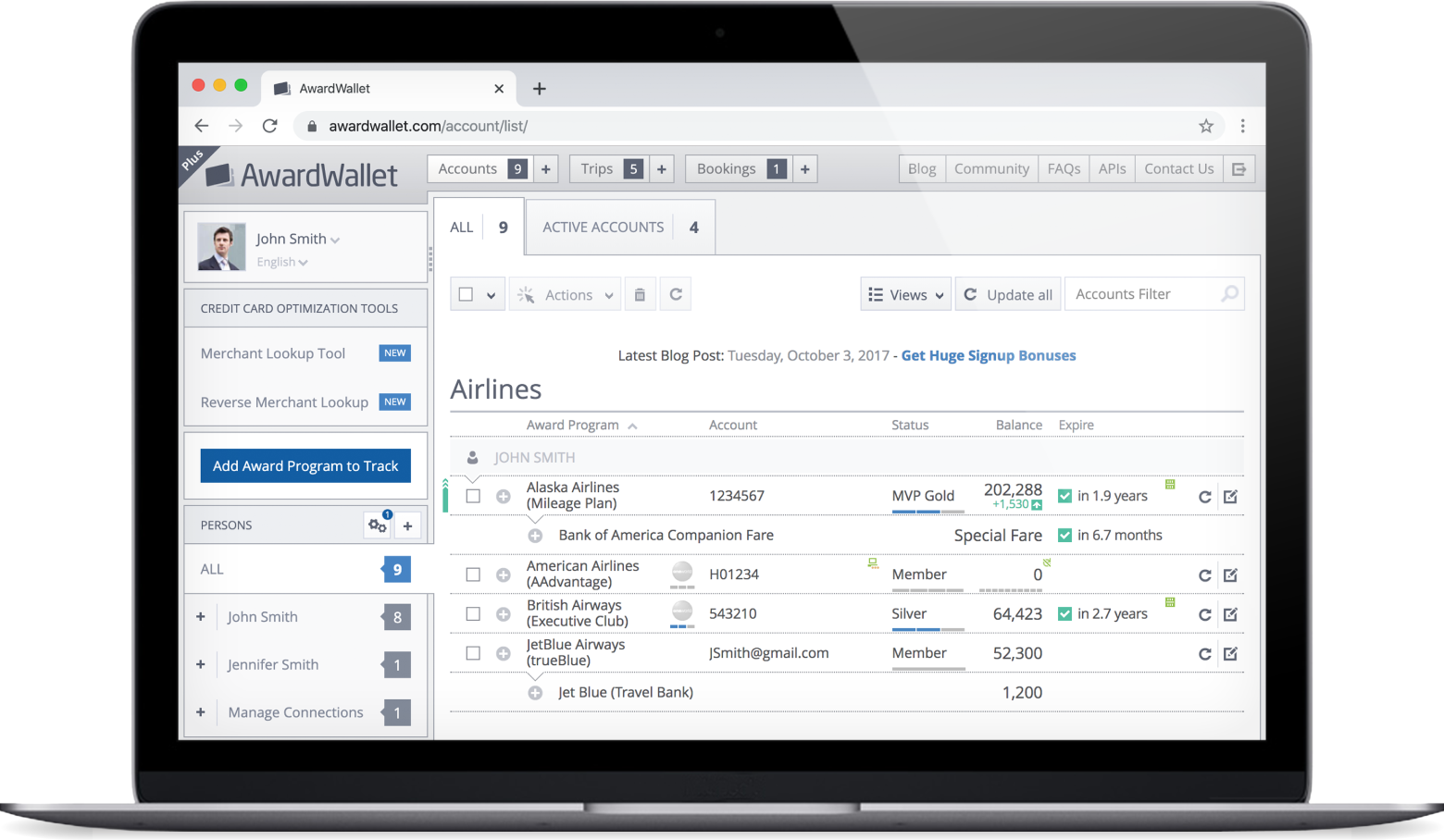 介绍视频